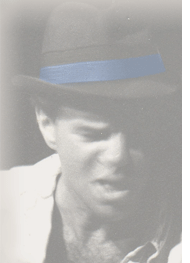 Ask a serious performer in any musical genre and they will tell you the same thing; the education of a musician is a never-ending process. Eric's began as a teenager in the late 1970's in Upstate New York when a local musician showed him how to tune a cheap, beat-up acoustic he found in the basement. He and the guitar have been inseparable ever since.
He continued his musical development while attending the University of Florida and Colorado State University in the 1980's. In those music-rich environments, he wrote and performed with a variety of talented players and was introduced to the authentic sounds of local roots musicians; sounds that he incorporated into his unique guitar and songwriting styles. During this period, Eric's rock bands Idle Chatter, EXIT 269, and Long Drive Home were successful regional acts, opening for many well-known national artists.
In the early 90's Eric moved to Los Angeles and continued to refine his writing, recording, and performance skills. His knowledge of the craft of songwriting expanded as he attended numerous seminars, performances, and song critiques. Prior to recording his latest CD, Road To Now he placed several original songs with three different music publishing companies. Since moving to the San Diego area in 2001, Eric has recorded extensively and held down lead guitar duties in several rock bands. He currently plays lead guitar in the north San Diego County bands FreeMartin and Cadillac Fringe.